Fantasy is a new genre for me. I realized that I loved all the fantasy I've been getting my hands on and I promised myself that I would really explore it.
But how do you start reading a genre that you don't know about? Do I start with the classics or go for a well-known author? How do I keep a handle on all the parts of the world and the names? I mean, Game of Thrones has so many interweaving storylines that I honestly need a notebook to watch that show.
Reading fantasy can be a fun way to escape the hum-drums of reality and get into a beautiful world. It's not easy writing fantasy. For most authors, you're basically creating a brand new world for people to live in. So you can imagine for someone who isn't well-versed in fantasy to get lost in this whole thing. Where do you begin? How do you ease into this genre? I'm here to help you with that.
Below I'm sharing the process I've been taking to ease myself into reading fantasy. It's been a slow process with a lot of downtime to read other books because fantasy isn't my top priority. However, I've been thinking a lot about it and I want to definitely read way more fantasy than I'm already doing. But I'm sharing with you how I've eased myself into fantasy and loved every minute of it.
Basically, I've created a tiered system. Starting off with easier series and then going into bigger series with much bigger worlds and followings. I'll list some books from each and hopefully you'll agree. Please don't hate me if you don't.
Reality Fantasy
First, there's reality fantasy. This is just a name I created because I'm not 100% sure what the official genre is called. You can call it "urban fantasy" but I think that's just semantics. This covers anything that has magical elements in the real world. Vampires, werewolves, witches, wizards, etc. I like to call any fantasy that takes place in the real world "reality fantasy". This is different from magical realism. Magical realism uses a few pieces of magic here and there. Reality fantasy is magic that someone finds out they have or have cultivated.
It's the sparks people see shooting out of their hands. It's the conspicuous moving something with your mind. I think a real-life example of reality fantasy would be witchcraft as it's a magical world existing in reality. Harry Potter is a big example of this. I also consider other authors like Neil Gaiman, Victoria Schwab, Cassandra Clare, and even Stephenie Meyer to be in this particular genre. Of course vampires existing amongst humans is going to be on there.
High Fantasy
After you've read a few reality fantasy, then you might want to expand your world. The next on my list is high fantasy. New worlds, new names. New everything. There's no real life here. Most of what I've read so far is high fantasy. Many of the YA fantasy books I've bought over the years fall into this category.
It's like a nice way to ease into a fantasy world without getting too bogged down by all the elements of fantasy or with a crazy long series. Once you've got your sea legs with reality fantasy, then you can start with some high fantasy series. I would highly recommend A Court of Thorns and Roses or even The Lunar Chronicles series. There are a ton of fandoms around high fantasy and there are fandoms for a reason. You can also easily read them and find other people who have read them too. I think of Sabaa Tahir, Sarah J Maas, Marissa Meyer, and Renee Ahdieh as authors in the high fantasy genre.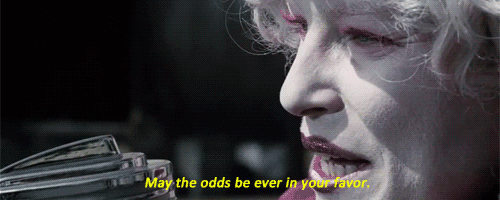 Epic Fantasy
The final is the epic fantasies. You can argue that both high fantasy and epic fantasy are one in the same, but I like to separate these out because it categorizes certain series. These are the big guns. It's the kind of reads where you are diving into this crazy world that took years to develop and create.
Some authors have even dedicated their entire work to these fantasy worlds. I separate these out from high fantasy because they're a little too difficult to get into if you're not a big fantasy reader. You can call it "Advanced Fantasy," if you will. I actually haven't even gotten to these books, but I definitely want to read Robin Hobb, Brandon Sanderson, Mists of Avalon, JRR Tolkien, George RR Martin, Phillip Pullman, CS Lewis, Patrick Rothfuss, and in some cases Leigh Bardugo.