Ahhh, that crisp LA air is so cozy during these fall times. Just kidding. It's 80 degrees today. Sadly, that seems to be the running theme for a lot of folks all over the United States. Global warming? Good question. But let's talk about my favorite types of reads.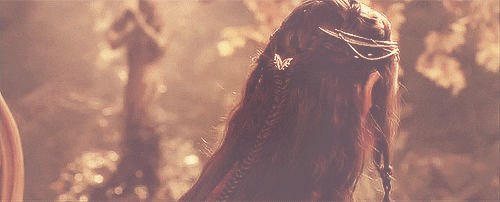 I feel like I'm waiting all year long for the weather to cool down and the fantasy reads to come out. Lately I've been thinking about making my entire year about fantasy and some other books. It would make my reading life much more enjoyable.
But at the same time, there are other genres with exciting reads that I can't pass up and I have to read those as well. Oh, the life of a book blogger.
Now that fall has officially/unofficially arrived, I'm cozying up to some great reads. Before I dive into my list, I have a confession. I'm really behind on fantasy reads. I wasn't a big reader as a kid and when I was a kid, I loved all things fantasy. Everything except the actual reading of fantasy books. Also, I'm a fairly older adult in the book world and because of that, I've been put at a disadvantage of sorts with reading material.
That being said, a lot of what I'm reading this month is going to be catching up. I've got a ton of different series I've always wanted to read and I'm going to give them the jump start they deserve. I'm also catching up on finishing some other series that I've already started, continuing forward with some books in series in progress, and standalones that have gotten a lot of hype and spent years just sitting on my bookshelf.
Oh, it's going to be one productive season.
Without bombarding you too much with too many books, I'm going to share what I've got on deck for October and then do the same later on for November and December. I might extend Fall Fantasy 2018 to January, but that's how I feel after the season is over and how much progress I've made.
Ok, I'm shutting up now. Here's what I'll be reading in October.
The Lost Queen by Signe Pike
Every time I hear a title with "queen" in it, I'm immediately like YESSSSS. This book is sort of a throwback to old school fantasy when Merlin was the guy you went to for magic. I'm excited about this one because it's been compared to Mists of Avalon (another one I haven't read yet), but also because I'm down for that old school Merlin and Knights of the Round Table. It's also told to be a little bit on the steamy side and I can't resist something with some romantic elements.
Good Omens by Terry Pratchett and Neil Gaiman
A couple of reasons why I'm reading Good Omens this month. One, there's a new series coming out on Amazon that I MUST watch. You can watch the trailer below.
But another reason why I'm reading this is because I'm a huge Neil Gaiman fan and Fall Fantasy 2018 doesn't feel complete unless I have one of his books on deck. He's definitely my go-to for some good fantasy writing be it Neverwhere, American Gods, or Coraline (for those spooky folks). I can't get enough of him.
Terry Pratchett is also one of those authors that I've been dying to dive into as well. His series, Discworld, is also supposed to be supremely excellent, so I'll be checking that out eventually.
The Hazel Wood by Melissa Albert
This book was decently hyped earlier this year and I picked it up when it first came out, but never got a chance to read it. Now that it's Halloween time, I thought it'd be a good read especially since it's been said this book is a little bit on the spooky side.
The Seas by Samantha Hunt
I don't know if I can count this one as a fantasy, but it has mermaids and so that falls into the mythical creatures category of fantasy. I received this book over the summer and probably the summer is a better time to read this one, but I do what I want here.
Legendary by Stephanie Garbler
This is the second book in the Caraval series. I read the first one when I was a wee bookstagrammer and just starting off. I absolutely loved Caraval with its mysterious and scavenger hunt-like games. I love a book that gets you into the story and making predictions on what's going to happen next. Also, here's an oldie of me reading Caraval:
Cress by Marissa Meyer
I'll be reading Cress to continue the Lunar Chronicles series. This is the third book in the series and I can't wait to dive in. This has been the most fun series I've read because I'm such a fan of stories being retold. I love how Cinder is reminiscent of Cinderella and Scarlet was Red Riding Hood. I think Cress is around Repunzel but it's got cybernetic tools and tech that doesn't exist. Gosh, I love when fantasy and science fiction come together.
Crown of Midnight by Sarah J Maas
As you might have already seen, I wasn't the biggest fan of Throne of Glass. However, I know that first books in series are always a "given" because of all the world building and character development the author needs to throw down before continuing the series. I'm going to continue reading this one and hopefully this will be way better than Throne of Glass.
Wildcard by Marie Lu
This book I'm most excited about because I was such a huge fan of Warcross. Although the themes in this book are more science fiction than fantasy, I'm still counting it because it fits the theme sort of and it came out recently. I can barely contain my excitement for this book.
Scythe by Neal Shusterman
This is the final book I'll be reading this month and the start of a new (to me) series. I've heard so many good things about this book and seen quite a few different book clubs talk about it. I can't wait to get into this one especially since there's what looks to be a grim reaper on the cover.
What will you be reading this month?