Welcome to a new week and welcome to FALL! Well, I know fall officially started last month, but I don't feel fall until October. I grew up in New York where summer lasted through all of September and you don't really feel fall until mid-October. Because of that, I feel like the only time I deem worthy to be fall is mid-October. And here we are!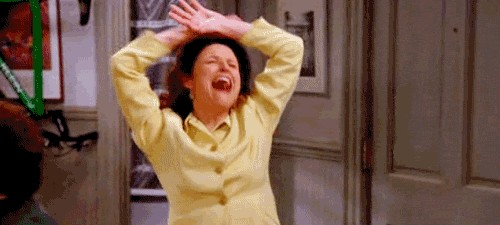 This year, I don't get to experience all the magic of fall. Living in LA means sacrificing those beautiful changing seasons, but that's okay. The weather drops enough to warrant sweaters and I'm hoping that winter will be more like fall and I don't mind an entire winter of fall.
Of course I'm drinking my pumpkin spice, making apple everything, and reading what I love to read during the fall; FANTASY.
For me, fantasy reads and fall weather go hand-in-hand. I think it has a lot to do with those late nights waiting to see the new Harry Potter movie or Lord of the Rings. Somehow, my brain has mapped fall with fantasy and I'm so excited about it.
I've collected a pretty good number of fantasy reads that I've been dying to read for a few years now. I think this will be the perfect season to finally catch up and maybe level up my fantasy reading. I'll share my list in a couple of days.
What are you excited about reading this fall?