In honor of Fall Fantasy, I'll be spotlighting on some of my favorite fantasy authors this month. There's so many to choose from, but I'm going with the tried and true blue team (at least for me).
If you were to ask me who is the author I always buy time and time again, it would be Neil Gaiman. While the master of the fantastical and dreary, Neil Gaiman always reminds me of the bookish Tim Burton. He's dark and a little bit scary, but his stories have so much heart to them. Every time I think of Coraline or Neverwhere, I immediately think he needs to do a collaboration with Tim Burton to make those movies.
His books are always a sneak peek into an underground world, a place that exists within space and time but you just don't see it. The people who move under your feet when you're walking down the street and the adventures happening while you sleep.
I've always been fond of this kind of writing because I'm a strong believer that magic exists everywhere. You just have to let yourself see the magic to believe it.
This month, I'll be reading Good Omens by both Neil Gaiman and Terry Pratchett in anticipation of the new TV show. I love reading a book before a new show starts and this one looks to be a really entertaining one.
It's the story about the apocalypse and how the prophecy was about to take place. However, an angel and a demon who have lived on Earth since The Beginning are a little against the plans their superiors have for Earth.
I'm so excited about this one especially because of the duality between Life and Death as well as Good and Evil. It also sounds hilarious, which I can't resist.
If you've never read anything by Neil Gaiman, I would start with Coraline. It's a middle-grade read, but perfect for Halloween spooks. I was a little freaked out when I read it and I read this around ten years ago. I was just a young adult back then, but this book and the movie were both so scary to me.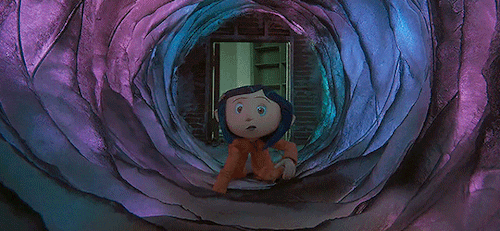 Some other great reads from Neil Gaiman include:
Have you ever read Neil Gaiman?