It's the last weekend of March and it felt like the longest week of March. Spring is most definitely in the air and if you're in the LA area, then maybe summer is in the air as well.
Last weekend, I finally watched Baby Driver and absolutely loved it. If you're a fan of movies like Scott Pilgrim vs. The World, then you'll like this. Why? Because they're the same director. Edgar Wright is incredible and creates these visual masterpieces set with a certain rhythm. Baby Driver did give me a little anxiety because it's super high-paced with a lot of car chase scenes.
Anyway, I'm a huge fan of its soundtrack. The music Edgar Wright picked for the movie definitely had a rhythm to it that lended itself well to the way the movie is edited. I think you can appreciate the scene above and also, this song is a current favorite of mine.
Some personal news
The biggest news I've got for you this week is that I'm starting as a reviewer for Publisher's Weekly! I think that this new job will be increasing my reads per month and I'll actually be paid to write reviews!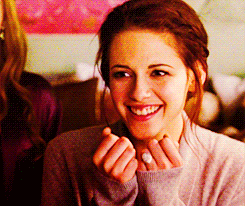 I think the only bad news here is that it'll affect my current TBR methods. I might have to adjust my reading to only newly published books. Thank goodness I have my Backlist Book Club to keep me reading off my unread shelf. I'll probably have to read more than my regular eight books a month. That's okay! I'm happy to read more if that means I'll be paid to do it.
In other news, I started working on my first summer reading guide. Squeals again! Since this is my first time putting the guide together, it won't be the most perfect thing. All I know is that I want to read all the books on the list so I can give you my personal recommendations for the summer. Of course, the genres represented will be contemporary/literary fiction, science fiction, fantasy, a little romance, and a few thrillers. What are some things you would like to see on the guide?
I want my reading guide to be one of the ones you look to when you're packing for vacation. It'll be the one that you'll want to check to help unwind as you watch the sun set. I can't wait to share that with you!
Blog Post This Week
This week was all about the Backlist Book Club and updating you with book reviews. I guess the last and first week of every month are dedicated to posts heavy with what I've read, what I'll be reading, and what I'm doing next. I think my favorite post from this week was my review of The Wedding Party by Jasmine Guillory. It's most definitely going on the summer reading guide because is it really summer without reading romance?
What I'm Reading This Weekend
This weekend will probably be a light reading for me. I'll be out and about in the beautiful summer air and hanging out with friends, so opportunities to hang out from the nook will be slim. So my weekend reads will consist of one book:
I do want to talk about this series and Sarah J Maas. Have you ever felt like you've outgrown an author? Sarah J Maas was the first fantasy author I explored. When I first started on bookstagram, I read A Court of Thorns and Roses. It's a series that got me into reading more fantasy and I appreciate the series for being my gateway. But now that I've read more books and expanded my library, I'm not as interested in reading Sarah J Maas.
It's kind of sad, but sometimes you just outgrow an author and what they write. I might read more later, but for now is to finish this series…soon. Then put Sarah J Maas on the read shelf indefinitely. Do you find certain authors you've just grown out of?