Happy Wednesday everyone! It's another day to talk about what I'm currently reading.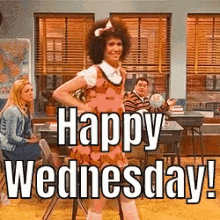 The past couple of days felt like me playing catch up with this blog. I've been making some subtle tweaks and writing up some blog posts, so there hasn't been a lot of time to just  I've decided to start live-tweeting my thoughts because why not?
Funnily enough, today I'm still reading Good Omens by Neil Gaiman and Terry Pratchett. This book has been pretty good and funny so far. I related it to both an episode of Monty Python's Flying Circus and Dogma. I even noted it on my Twitter feed.
And like a bolt of lightning, Neil Gaiman went ahead and re-tweeted me with some interesting facts about the correlation between Good Omens and Dogma:
I'm a huge fan of religious themes throughout movies, tv, books, etc. I don't like being preached at, but I love the whole interpretation of God and the belief of heaven and hell. That's why I'm a huge fan of this book, The Good Place, Dogma, and even songs that reference the bible or God. Granted, these are creative interpretations of the universe and not necessarily religious groups who love God and want to spread the Word. I'm just not into that.
But just for good measure, here's that teaser for the new show again: