It's starting to cool down a little bit in LA, which means that Fall is sort of finally here. I guess I'm going to have to get used to the fact that it doesn't get that much cooler here.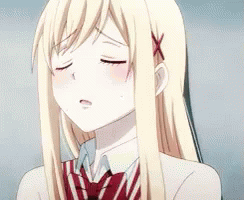 While I hope for the cool fall weather to finally make an appearance, I put together a lost of some of my favorite fall-time treats this year. These things are getting me really into the fall-time mood and I hope they set your mood too.
This nail polish set from Essie
I've been really getting into doing my own nails. It's very therapeutic and similarly to getting a manicure, it's self care. I like the idea of doing my own nails than getting them done mostly because the time and energy put into it relaxes me. This particular set is Essie's Fall 2018 colors and you can't imagine my impression when I realized it's all centered around New York. I think Tom Hanks said it best. "Don't you love the fall?"
This "Homebody" necklace from Rebekah Gough Jewelry
This has got to be my favorite purchase from recently. I've always wanted a name plate necklace, but how much more fun is it when it's something you're proud of. Yes, I'm a proud homebody who takes her time at home seriously. I cook. I bake. I read. I do a lot of things because I feel so…at home! Who can't agree with this one?
This pumpkin spice non-dairy creamer
I'd been looking for a brand of non-dairy milk to put in my coffee for years. When I came across Nutpods, I felt like I've finally succeeded at just that. The best part? They have a pumpkin spice flavor! Now every morning this month will be the lovely flavors of pumpkin spice without the sugar from Starbucks. I also heard they're releasing a chocolate mint flavored one later this year. Oh you know I'll be celebrating the holidays with that.
This delicious apple crumble recipe
I recently made some apple crumble for my latest Reading and Eating post and this was the recipe I used. Because I'm gluten and dairy free, this recipe is perfect to get myself a yummy, spicy apple kick without all the bloat.
This new I'm Completely Fine tote from Viking Books
I'll leave this list with one final item. If you've read Eleanor Oliphant is Completely Fine by Gail Honeyman, then you might be interested in this tote. If you haven't read Eleanor Oliphant is Completely Fine, then you need to get on that then get this tote.